Quote:
Originally Posted by
ethanoah
Hey Guys,
Looking at purchasing this baseball and was wondering what you think the value of it would be? Seller says it's from 1920's.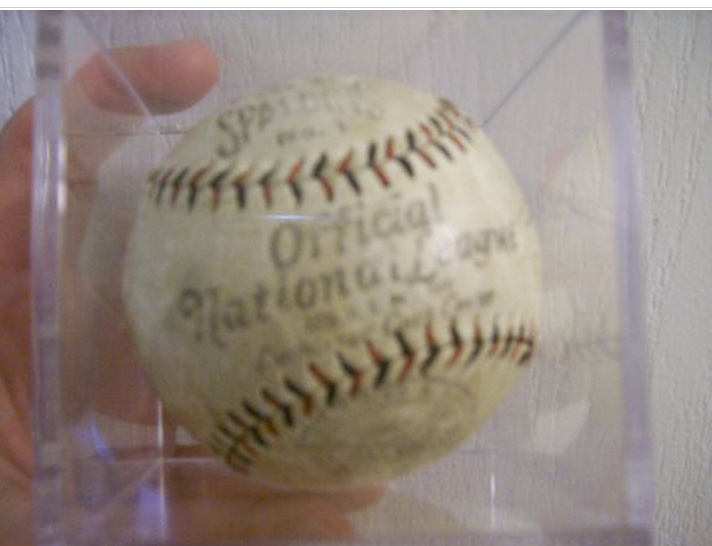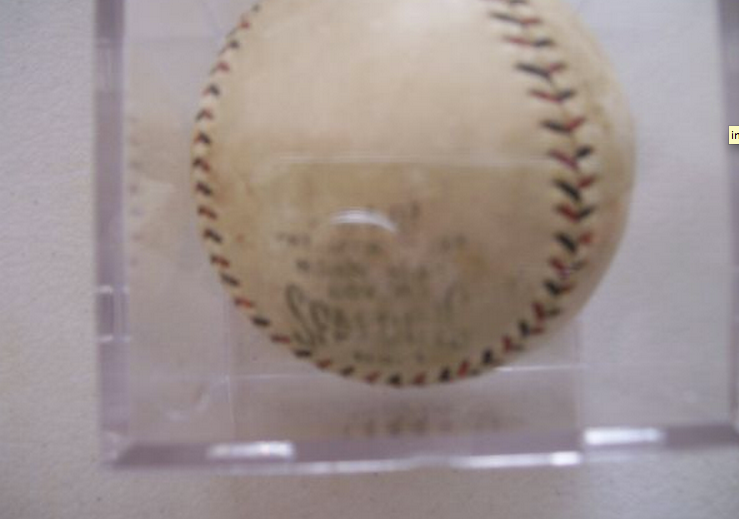 Thanks,
Ethan
ethanoahkc@gmail.com
Ethan -
Can you tell me who the President is on the ball? Also, is there a Patent Date on the ball?
Blue and Red stitching (American League) and Black and Red stitching (National League) were used until 1933. In 1934 balls in both Leagues went to all Red stitching, but the AL continued to use Blue print and the NL used Black print on their respective balls up until 2000 when MLB went to one unified Ball.
National League Presidents (by Date):
Morgan G. Bulkeley - 1876 to 1876
William A. Hulbert - 1877 to 1882
Arthur H. Soden - 1882 to 1882
Abraham G. Mills - 1883 to 1884
Nicholas E. Young - 1885 to 1902
Harry C. Pulliam - 1903 to 1909
John A. Heydler - 1909 to 1909
Thomas J. Lynch - 1910 to 1913
John K. Tener - 1913 to 1918
John A. Heydler - 1918 to 1934
Based on the 'Double Circled' Spalding Logo in the picture, it is more than likely a later period Heydler ball from the 1918-1933 period, so it very well could be from the 1920's.
PM me if you would like more info, or eMail me - xpress34@comcast .net
- Smitty